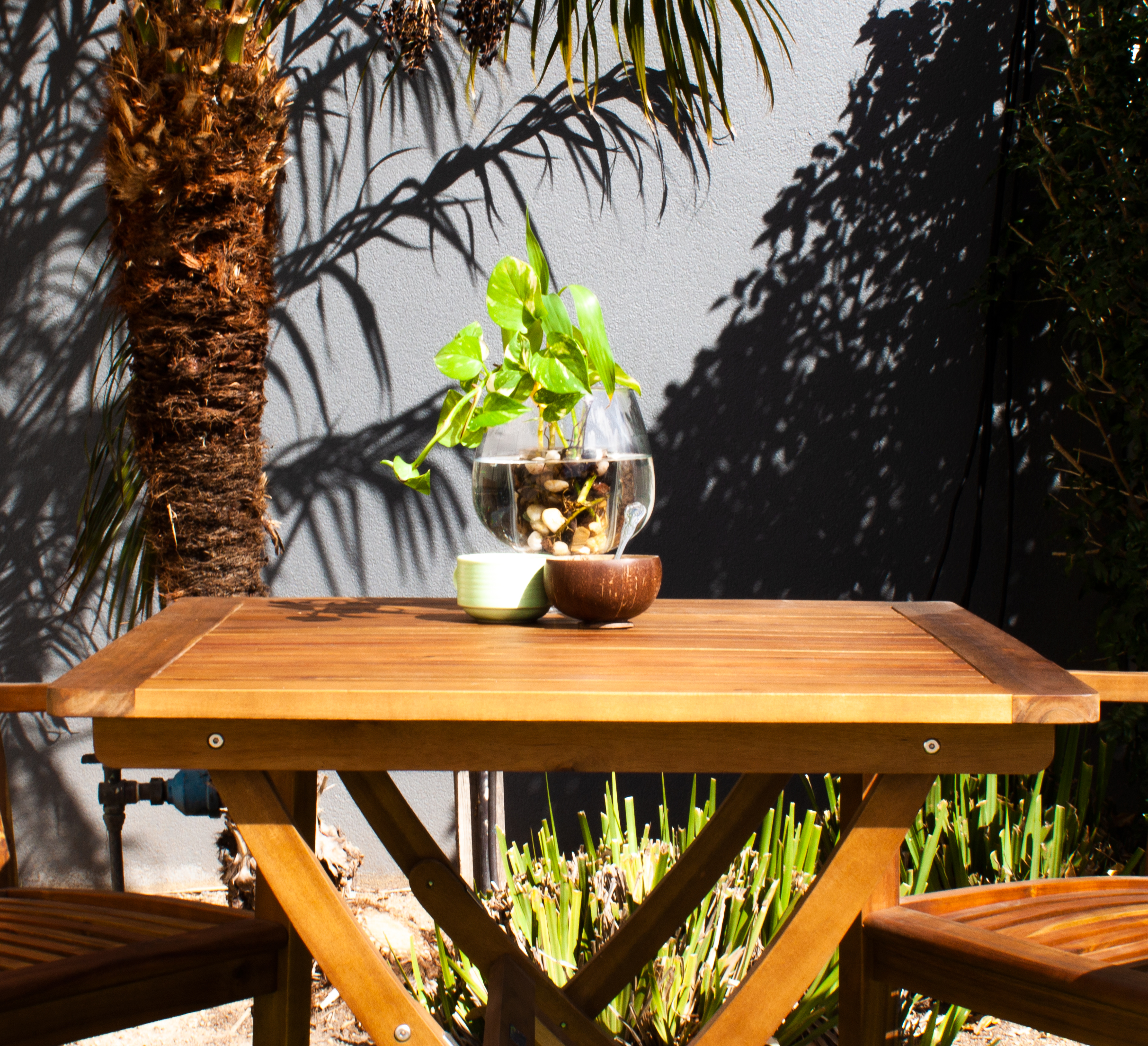 ABOUT OUR TIMBER
Our products have been constructed using plantation timbers and may show some natural blemishes in its wood patterns.
Wipe down with a bucket of water and a damp cloth or soft bristled brush using a mild detergent or anti mould solution. Never use a steel brush to clean wooden furniture. Once done simply hose of or use a clean bucket of water.
To restore and/or maintain your wooden outdoor furniture simply give a light sand and give a light oil using a soft cloth. Be sure to look for a product with UV protection and water repellent properties.
Timber is naturally affected by the elements over time. Temperature and humidity affects the nature expansion and contraction of the timber. To lengthen the product life, avoid exposing the item to excessive heat and/or low humidity environment.
WICKER FURNITURE MAINTENANCE
To clean wicker furniture, the first step is to use a soft bristled brush to dry brush all surfaces. This will get in between the gaps in the wicker weave and help loosen any dirt. Start with the tightest weave areas then work the brush outward toward the looser weave areas.
Next, simply hose down the wicker, let air to dry, and wipe down with a cloth. Alternatively you can wipe the piece down thoroughly with a damp cloth.
STEEL FURNITURE MAINTENANCE
The best way to maintain stainless steel products and keep them rust-free is to use a liquid metal polish. Simply rub on using a soft fabric cloth removing any excess.